Massimo Giussani - Website and clip video
Concept and design for Massimo Giussani's website, an Italian shoe-designer. In evidence the traditional handicrafts techniques and the dyeing totally handmade. The graphic design, the background and the video play with this elements. It's all about design, colors, dyeing...and pretty shoes!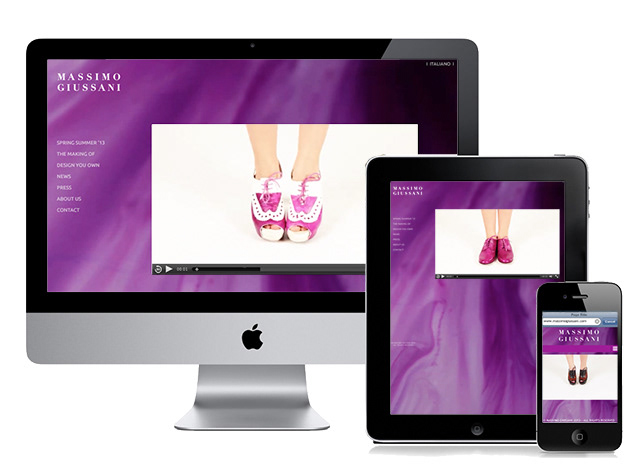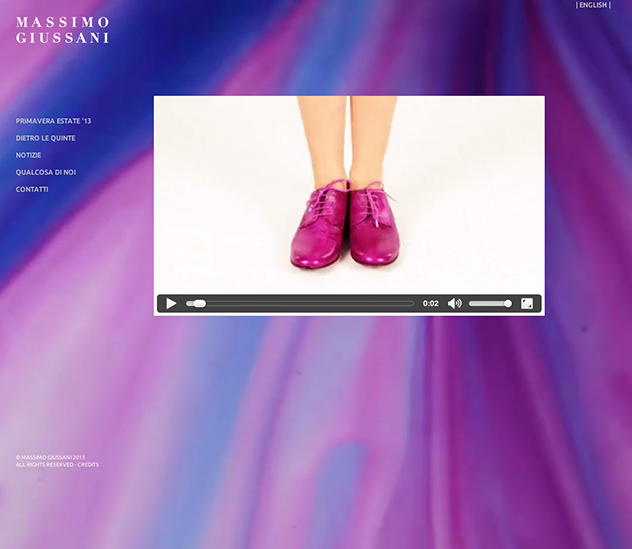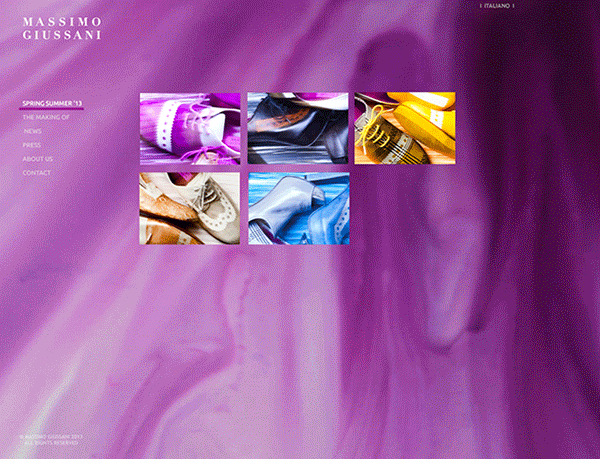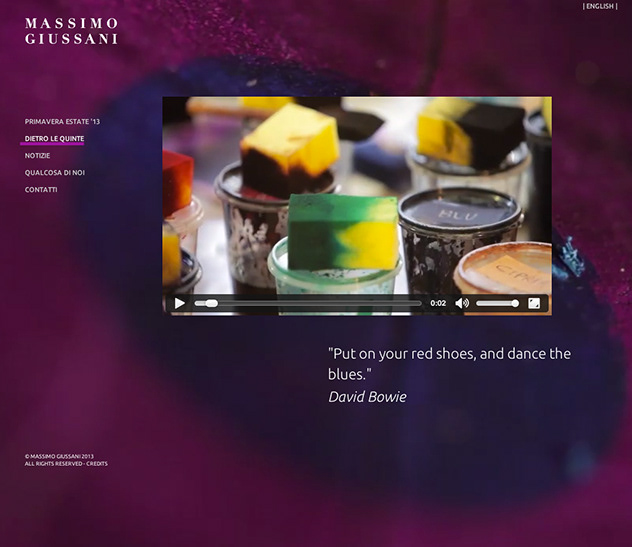 "Put on your red shoes, and dance the blues."