Stuart Weitzman - Star Gazing animation
Stuart Weitzman, N.Y shoe-designer, presented his new collection In Venice, during the Film Festival '08. This little animation was create with an ironic point of view, - a new constellation was created with the shoe shape - the Stuart Weitzman's puppy became the Film Festival's icon, originally the Lion.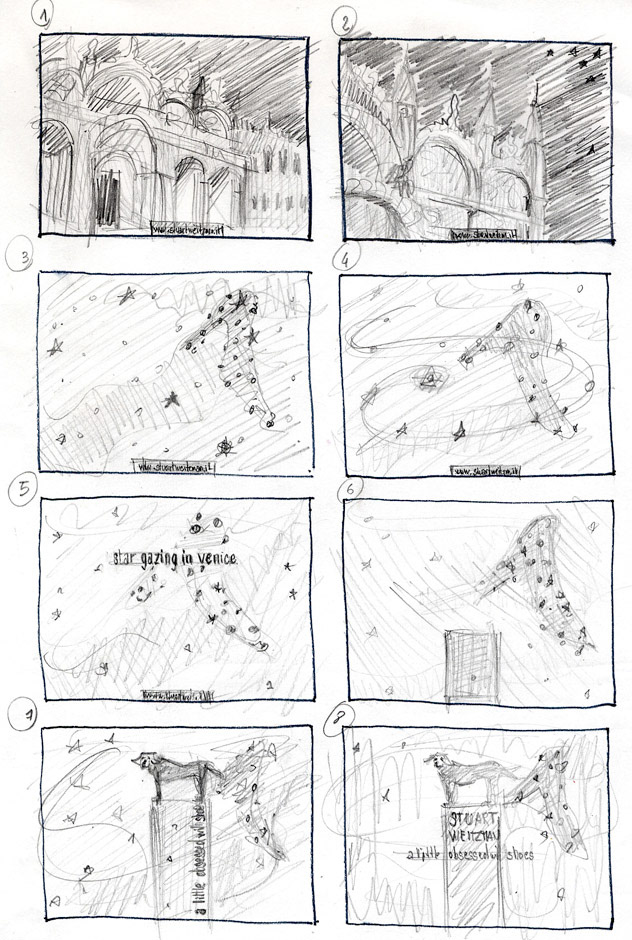 Story-board for the animation.